Congratulations !!!
The voting is finished and all votes were counted. Here are the winners !
1st place – 37 votes , Logo B – Croatia.
2nd place- 31 vote, Logo C- Hungary.
3rd place – 20 votes, Logo A – Turkey.
The winning logo is now the official logo of our project.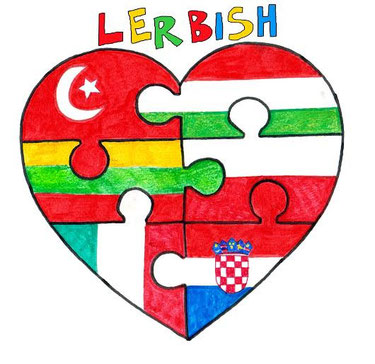 The wait is over and the winner of our Logo contest will be revealed soon !
Students in all 6  countries have been busily working on logos to represent the project.  Each school has chosen the best logo to go forward to be voted on by pupils.  The winning logo will be the official logo for our project.
Pupils in each school should vote on their favorite. Just like at Eurovision, you cannot vote for your own country's logo! :)
Many thanks to all the pupils and teachers, who took part across the six schools – some fantastic work has been produced and sadly not all the logos could reach the final stage.